A PC is the favorite gaming platform among startups and renowned game developers, with approximately 63% of developers producing PC-powered games. The year 2023 has seen the launches of multiple PC games. These include next-gen franchises, innovative IPs, shoot adventures, and action-adventure games. Avid fans can expect the launch of more PC games by the end of the year.
PC Games Coming Out in 2023
Hardcore gamers should expect more games to hit the market in 2023. In fact, most gaming studios have already announced the games they will be releasing. There is a lot in store for gamers in 2023, including arcade fighting, zombie horror, space exploration, and adventurous video games. In addition, expect a range of new-gen virtual reality games. Here are the most anticipated PC games of 2023.
Saints Row is yet again expected to release its action-packed reboot 2023 version. Embracer Group, the parent company behind Saints Row, announced a delay in the scheduled February 2022 release date. The company said it hadn't put everything in order to make the game as exciting as its predecessors.
They didn't announce the exact date they plan to introduce the new Saints Row game. However, rumors abound that Saint Row will be in game stores between March and April 2023. Expect the 2023 Saints Row version to have insane customization levels and revamped characters, graphics, and gameplay.
Company of Heroes is a heart-pounding real-time strategy PC video game series based on World War II settings. Developed by Relic Entertainment and Feral Interactive, the game mixes rollercoaster strategies, explosive actions, and expert-level tactics. The last Company of Heroes game came out in 2013.
However, the makers of the game are back with a boom. The developer announced that the release of Company of Heroes 3 would happen before 2022 ends or at the start of 2023. The new-gen real-time strategy game blends advanced skirmishes, new soldier animations, and a destructible environment. It also features an advanced AL and realistic quad reactions.
Two Point Campus is the most intriguing video game for professors, learners, and researchers. It's set up in a university setting and involves constructing and managing a hallowed higher education institution. The university offers virtual normality, knight school, and internet history courses. As the player, you have to create a friendly and relaxing environment for learners.
Two Point Studios, under Sega and SEGA of America, hasn't given an exact release date. However, the anticipated release timeline falls between 9th August 2022 and January 2023. For speedier connections and a seamless gaming experience when playing Two Point Campus, users can turn to residential proxies.
4
GSC Game World's STALKER 2
If you're a sharpshooter who loves horror and action-packed adventure, STALKER 2: Heart of Chernobyl is one of the games you can't miss. This first-person game by GSC Game World, the renowned Ukrainian game developer, takes you into the world of horror, adventure, and explosives. The award-winning PC game franchise has millions of avid followers.
The next-gen console game offers an immersive simulation characterized by intriguing horror settings and first-person shooter experiences. It's planned for release in 2023, but the developer has not yet set a date.
The Outer Worlds 2 is among the most awaited Xbox Series games expected to hit the market in 2023. Developed by Obsidian Entertainment, The Outer Worlds initially surfaced in 2019. Its original model, The Outer Worlds 1, remains one of the most captivating and thrilling Fallout games. Its successor, next-gen The Outer Worlds 2, brings about modernized concepts and mechanics to deliver a more enjoyable user experience.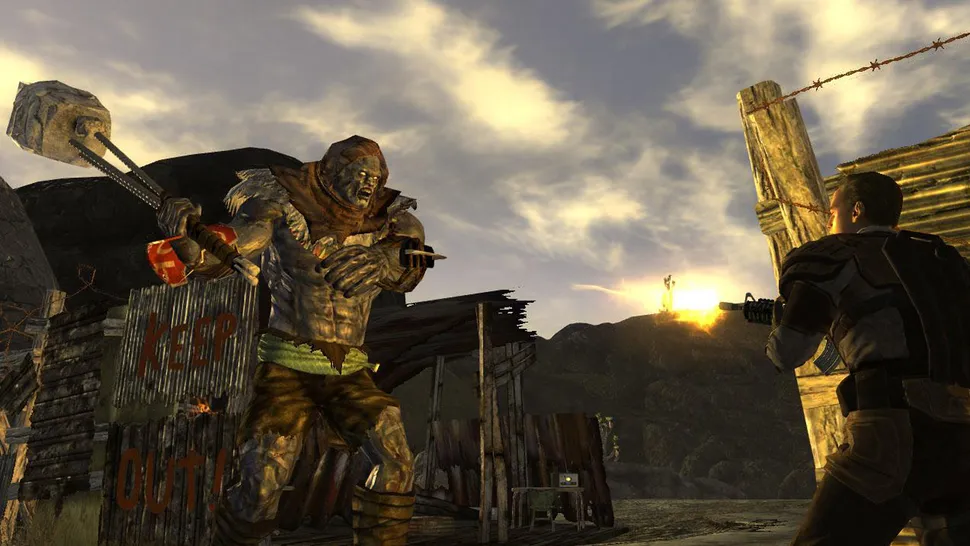 The Outer Worlds 2 captures Bethesda's Fallout games' spirit while offering a cutting-edge tactic for exploration, quest design, and companions. The game developer has not given exact details about the release date and gameplay. However, sources reveal that the game will feel and perform better than its predecessor.
Conclusion
If you're an avid gamer, you likely keep an eye on the latest and most explosive games in the market. As 2022 ends and paves the way for 2023, expect to see a range of developers and game studios introducing their exciting creations to the market.