Happy Diwali 2021 : Diwali is the most important and brightest festival of all the other Hindu festivals which brings lot of joy and happiness to the people. It is a festival of light as in this festival, people light up their houses and the office places or shops. This festival is called festival of light as it signifies the victory of light over darkness, or good over evil, knowledge over ignorance or hope over despair. In this festival, people worship Lord Ganesha and goddess Laxmi. It is the belief among the Indians that Lord Ganesha will bring welfare and prosperity to them and goddess Laxmi will bring wealth and wisdom in their lives.
Diwali is celebrated in order to mark the return of Lord Ram along with Sita and Lakshman from 14 years of exile and also to celebrate the victory of Lord Ram over Ravan. On the returning day of Lord Rama, masses of Ayodhya had lightened their houses and path routes to welcome their King with the great passion and therefore this festival is considered as festival of lights. It is a sacred Hindu festival which symbolizes the triumph of goodness over badness. It has been celebrated for five consecutive days and the preparations are started from months before.
Each of the days in the festival of Diwali is separated by a different tradition, but something that persist is the faith and loyalty of people in their culture, its truth and goodness. The Indians regard this festival as a festival of life which helps in strengthening the family and relationships. This Happy Diwali 2021 is celebrated in the month of October or November. It comes off about twenty days after Dussehra. It lends charm and delight to our lives. It is an occasion to drive out bad spirits from homes by performing various rituals. Diwali falls on Amavasya that is a 'no moon night'and people enlighten their houses to conquer the darkness.
The Indians do preparations for this festival with great enthusiasm and from months before. Because of the many reasons people celebrate it heartily with lots of preparations.  Houses, buildings, shops and temples are thoroughly cleaned, white-washed and decorated with pictures, toys and flowers. Also bring lots of crackers for the children to enjoy. On the day of Diwali, people put new clothes. People exchange Diwali greetings and gifts or sweets on this day. Rangolis are drawn with different coloured powders to welcome guests. Oil diyas are arranged in and around the house. Because of these flickering lamps, the festival has acquired its name as Diwali which means 'a rows of lamps.
On this day, people buy something for their or some jewellery for the women of the house. It is auspicious to buy something metallic, such as silver. At night the buildings are illuminated with beautiful and colourful lights. Markets are decorated with lights just like a bride to give it a marvellous festive look. The markets and streets are overcrowded. The sweet shops are beautifully decorated in order to attract the passer-by. People buy sweets for their own families and also send them as presents to their friends and relatives. At night, Goddess Laxmi, the goddess of wealth, is worshipped with silver rupee. People believe that on this day, Hindu Goddess Laxmi enters only those houses which are neat and tidy. People offer prayers for their own health, wealth and prosperity. They let the light on so that Goddess Laxmi may find no difficulty in finding her way in and smile upon them. Children explode crackers and enjoy a lot with their families and friends. People are full of excitement to celebrate this festival.
Happy Diwali 2021 Images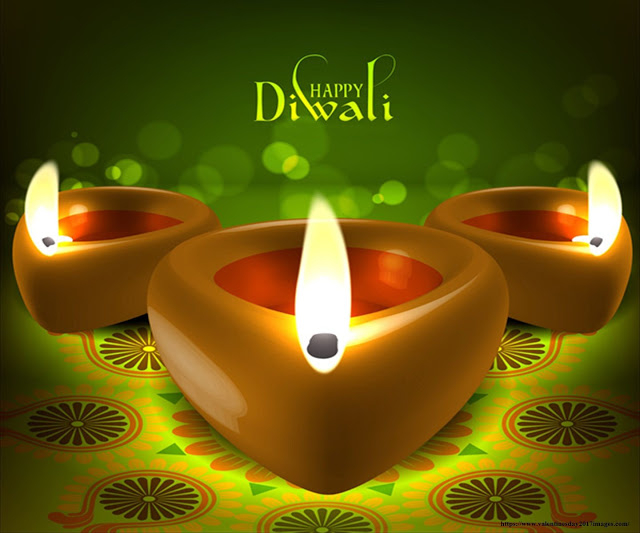 Happy Dhanteras 2021 Image, Wallpaper, Message, Wishes
Dhanteras festival is the biggest festival as it is celebrated for five days. The first is Dhanteras which is the start of this festival. This day marks the birthday of Lakshmi – the Goddess of Wealth and Prosperity, and the birthday of Dhanvantari – the God of Health and Healing. On the night of Dhanteras, diyas (lamps) are ritually kept burning all through the nights in honor of Lakshmi and Dhanvantari. Dhanteras is also a major shopping day, particularly for gold or silver articles and also for utensils. Merchants, traders and retailers stock up, put articles on sale, and prepare for this day. Lakshmi Puja is performed in the evening. Some people decorate their shops, work place or items symbolizing their source of prosperity.
Happy Kali Chaudas Wishes 2021
Narak Chaturdasi (Kali Chaudas) is the second day of this festival, and is also called Choti Diwali. Narakasura was killed on this day by Krishna, Satyabhama and Kali. On this day diyas are kept at every dark corner of the house to symbolize that no evil can enter the house in the lights. Also the final preparations for Diwali are done on this day. The third day is the main day of this festival which is also called as Laxmi Puja. People wear new clothes. Then diyas are lit, pujas are offered to Lakshmi. People in great enthusiasm celebrate this night with lots of fun and met their relatives and friends.
Govardhan Puja 2021 Images
The next day after Diwali is celebrated as Govardhan Puja on which the Govardhan pooja is performed to celebrate the great deed of Lord Krishna who lifted 'Govardhan Parbat'on a single finger and gave protection to the people from heavy rains. And finally the last day is Bhai Duj on which sisters put 'roli teeka'on their brother's forehead and pray for their well-being. It celebrates the sister-brother loving relationship.
Thus this is the most biggest, important and brightest festival of Hindus which brings lots of happiness and removes all the sorrows and grief of the people. This is the festival which is of great significance as it reveals the victory of good over evil, light over darkness. It is not only celebrated in India, but also outside India. It is not only celebrated by Hindus but also other religions. It also signifies the renewal of life and a start of winter season. Everyone use to wait for this festival for the whole year long. Diwali is one of the most colourful, sacred and loveliest festivals of the Hindus. It is considered to be the favourite festival of all Indians.
Giving gifts has always been an important ritual of the festival of Diwali. Diwali gifts are an acknowledgement of love and affection that we give to our loved ones. After worshipping and before lighting the crackers, gifts are exchanged among friends. With the ever increasing distances, Diwali gifts are now an extended expression of best wishes shared between near and dear ones. For kids in India, Diwali is among the best festival as they get a week's vacation from school, receive gifts from their parents and other relatives, wear beautiful clothes, eat great food and get to play with fireworks. They used to have great fun and enjoyment.
Also playing cards in Diwali is extremely popular. It is said that on playing cards, the goddess of wealth smile upon the player and ensures her goodwill. The memories of Diwali night can be joyful to the winners and the losers can't wait for the next Diwali to come around. This day is also considered lucky for gambling by playing cards. In most homes, people invite their friends and relatives over to play cards. Friends get together to indulge in games of cards.
Diwali is the beginning of the financial year for Indian businesses and marks an end of the harvest season in India. People come close to the good activities and throw away bad habits to get the real victory over the evil power. They believe that doing so would bring a lot of happiness, prosperity, wealth and progress in their life. People consider this occasion an opportunity to start a new, to renew hopes, and to explore new relationships, opportunities and possibilities. This provides us an opportunity to enjoy the fullest and to experience the joys of life, belongingness, love and universal brotherhood.
Of all the festivals celebrated in India, Diwali is by far the most glamorous and important. Enthusiastically enjoyed by people of every religion, its magical and radiant touch creates an atmosphere of joy and festivity. People of Hindu religion wait very eagerly for this special festival of Diwali. It is the most important and favourite festival of everyone especially kids and children of home. It is said that festivals are the occasions when relatives and near and dear ones get a chance to meet with each other, to know about each other and their well being, job, business and personal life as well. Indian people are emotional and they are known for their love and bonds for each other, occasions are the perfect platform to show that when you can make your near and dear ones feel special.
As per our opinion the best way to make your friends relatives cousins etc feel special this Diwali is to give them happy Diwali greeting messages. From the very beginning people knows that a picture speaks thousand words, so gifting your near and dear ones greetings cards this Deepavali will be a great idea. That card will restore the memory and cheerful moments they spent with you. Not only this you can also send them Diwali greetings messages which touches their heart. Written content always touches the hearts. On this day we all celebrate it in our own way, some people burn the crackers, some people sends the gifts to their near and dear ones.
Happy Diwali Wishes 2021
So, we have collected these amazing Diwali Wishes 2021 in Hindi for your friends and family. Deepavali is on 14th November and it's about time to celebrate the most amazing festival of the year. As we all know Diwali is a festival of joy and happiness, so just start wishing happy Diwali to everyone in Advance. Below you will find some latest Advance Diwali Wishes 2021.
Have an Advance Diwali message have their own importance, it conveys happiness to your dear ones. Diwali greeting messages are high in demand right now and you can get the latest collection Happy Diwali Greeting Messages 2021, just follow the link and send these new messages and SMS to your dear ones. Making things simple we have provided you with some of the most aspect of Diwali celebrations on our blog.
Happy Diwali Messages in Hindi
First of all, wish you all a very happy Diwali 2021 from our whole team. Hindi is our national language. Many people search for Diwali stuff in Hindi to share it on social media like Facebook, Whatsapp & Instagram. As per your requirement, we have listed below some cool happy Diwali messages 2021 in Hindi.
Laxmi aayegi itni ki sab jagah Naam hoga,
Laxmi aayegi itni ki sab jagah Naam hoga,
Din raat vyapar bade itna adhik kaam hoga,
Ghar Pariwar samaj me banoge Sartaj, Yehi Kamna hai hamari aap ke liye
Diwali ki Dhero Shubh Kamanaye..
Happy Diwali Quotes 2021 in Hindi English
Quotes and wishing messages inspire a people to do better. There are tons of sites available on quotes that keeps churning out inspiring quotes every day. Such things have a special place in people's life. And it has become a part and partial of the life. A quote a day keeps evil thought away. Similarly, we keep sharing inspiring quotes with friends and family members. As a part of the Diwali tradition, you can wish Diwali greetings to your elders. Here is the collection of newest and exclusive 2021 happy Diwali quotes in Hindi.
The new set of Diwali Hindi quotes will help you wishing your relatives, friends and your close ones. The best way of celebrating the festival of lights is by sending the beautiful and newest Diwali messages to your friends and relatives. So here is the list of best Diwali messages and quotes that we are sharing with you.
Diwali Parv Hai Khushiyon Ka,
Ujjalo Ka, Laxmi Ka aur Is Diwali Aapki zindagi Khushiyon Se Bhari Ho,
Duniya Ujjalo Se Roshan Ho, Ghar Par Maa Laxmi Ka Aagman Ho,
Happy Diwali! ! !
Diwali Ki Light
Karay Sab Ko Delight
Pakro Masti Ki Flight Aur
Dhoom Machao All Night
Happy Diwali!!
Jagaah Nam Hoga,
Din Raat Vyapar Badhe, Itna Adhik Kam Hoga,
Ghar Parivar or Samaaj Mein Banoge Sartaaj,
Yahi Kaamna Hai Humari Aap K Liye,
Diwali Ki Dhero Shubh Kamanayen…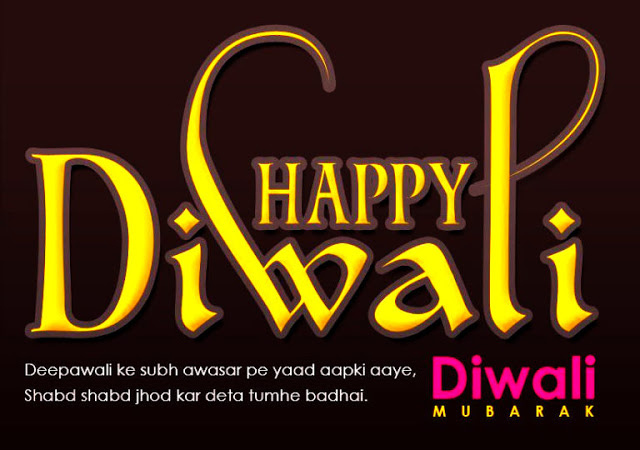 Diwali ( Deepavali) Rangoli Designs 2021
Hindu Calendars are always filled with Different Festivals. Deepavali (also widely known as Diwali) is the most important Indian Festival Celebrated all over India. Deepavali rangoli is a part of the colorful tradition of Indian. This post will show you some of the best Diwali rangoli designs. This Festival is famous all over the world and celebrated in different countries by the Indians staying there. Deepavali is also known as the festival of Lights and colors. We've previously provided a big collection of Diwali rangoli designs images on our other blog. Diwali is celebrated on the occasion when Lord Ram had his victory over the devil Ravana. The celebration of Diwali is done all over India and over the world where all Indians get together and celebrate this auspicious Festival. From urban to Rural every place is lighted up attractive Diwali Lights. From Rich to Poor, everyone celebrates this festival with Full happiness. Lights, Gifts, Sweets, Rangoli are the famous trends of this Festival Diwali.
These are some of the best Diwali rangoli designs we could find out. Regardless of old or new, we will keep you updated with latest 2021 rangoli designs as soon as we get them. Rangoli is an art and the only artist can make an impressive design. Freehand designs and another form of designs are preferred by many. In the future, we will also share freehand Deepavali (Diwali) rangoli designs.
Happy Diwali SMS In Hindi English
Deep Jalte jagmagate rahe,
Hum aapko Aap hame yaad aate rahe,
Jab tak zindagi hai,
dua hai hamari 'Aap Chand ki tarah Zagmagate rahe…
Phool ki shuruvat kali se hoti hai,
Zindagi ki shuruvat pyar se hoti hai,
Pyar ki shuruvat apno se hoti hai aur
apno ki shuruvat aapse hoti hai.
Troubles as light as Air,
love as deep as Ocean,
Friends as Solid as Diamonds,and
Success as bright as Gold…These are
the wishes for you and your family
on the eve of Diwali ki Shubhkamana!
Deep Jalao, Khushi Manao
Aayi Diwali Aayi!
Happy Diwali in Advance
Raat Amaavas ki to kya,
Ghar-ghar hua ujaala
Saje kangure deepshikha se,
Jyon pehne ho mala
Man mutav mat rakhna bhai,
Aayi Diwali Aayi!!!
Diwali ki Jagmag se Prakashit ho
Apka Sukhmaya Jeewan
Anand, Prem aur Khushiyon se
Prafullit Rahe Apka Tan aur Man
Manzil ki Taraf Badhte Rahen Kadam
Milen Apko Achchhi Safaltayen
Hamari Taraf se Apko Naye Saal ki
Hardik ShubhKamanayen!
Happy Dussehra 2021 Wishes, SMS, Messages, Shayari
Best Dussehra 2021 Quotes Messages Wishes SMS: Hello Friends, Dussehra is a most famous and religious celebration of Hindu culture. We are saying you in advance. Dussehra a well known famous Indian Festival which comes 20 days before Diwali. Every Person wants to wish to their Friends, Family and Relative but for wish, we need some good and best Images, wishes, quotes etc. So this is all about Best Dussehra 2021 Quotes Messages Pictures Happy Dasara Quotes for you. You can send these Wishes SMS to your Family Friends and relatives & tell him very happy Dussehra. Hope you like it then please share with your friends and family.
Happy Dussehra 2021 Wishes SMS in English
Get dussehra wishes 2021, happy dussehra best wishes, dussehra hindi 2021 wishes, latest dussehra poems, dussehra sms, happy dussehra text messages, dussehra pics with sms and messages, dussehra funny SMS, happy dussehra sms for whatsapp from below.

As the candlelight flame
Ur life may always be happy,
As the mountain high
U move without shy,
As sunshine creates morning glory
fragrance fills years as Flory,
All darkness is far away
As light is on its way.
Wishing U all a very Happy Vijaya Dashami.
Everyday sun rise to give us a message that darkness will always be beaten by light. Let us follow the same natural rule and enjoy the festival of good defeats evil. Happy Dussehra..
May this Dussehra,
Light up for you.
The hopes of Happy times,
And dreams for a year full of smiles!
Wish you Happy Dussehra.
Memories of moments celebrated together
Moments that have been attached in my heart forever
Make me Miss You even more this Navratri.
Hope this Navratri brings in Good Fortune
And Long lasting happiness for you!
Dussehra SMS in Hindi